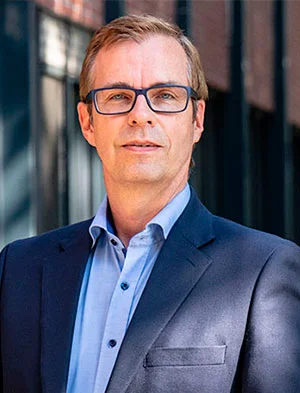 Ralph Menten - chief executive officer
menten GmbH - We introduce ourselves
Industry neutral but loyal to a single platform – true to this motto, menten has established a significant market position as an innovative software company since starting out in this sector in 1989. We are specialized in workflow and lifecycle solutions for electronic data interchange, EDI and data conversion as well as data integration on IBM i and IBM Power Systems. Secure, reliable operation and top performance are the winning and undisputed arguments for choosing IBM. That's why we focused on this specific hardware platform right from the start.
Company founder Ralph Menten and his team were among the first specialists to support the AS/400 server family just shortly after its market introduction. Thanks to this ongoing focus, only few market contenders can match their level of familiarity with the details and further developments of IBM midrange technology. Together with its partners and customers, menten has been working towards further centralizing and simplifying electronic communication in what is today the IBM i environment since 1989. With over 350 international customers and 790 installations built over many years, menten boasts a very broad know-how of the AS/400 hardware and software world. menten's customers come from a wide range of industries such as commerce, finance, energy supply, insurance, logistics and the automotive sector. Many of the company's early clients are still active customers.
A customer-centric approach to projects, communication on an equal footing and fast problem resolution: These are among the key traits that mid-sized companies expect from – and particularly appreciate – in a software supplier. menten has internalized these values in its mission statement; they form the foundation of our business.
Professional services for IBM
menten develops and sells a sophisticated application for electronic data exchange on IBM Power Systems that addresses the needs of mid-sized companies.
Many well-known domestic and foreign mid-sized companies are operating the solution for B2B communication and the automation of electronic business processes to handle data conversion, communication, signature and encryption tasks.
Backed by many years of project experience, menten supports its customers in the design, installation, setup and commissioning of complex EDI connections.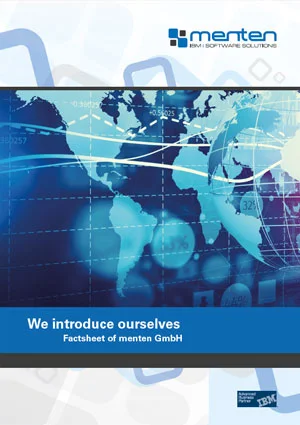 Factsheet of menten GmbH
Key Facts
Over 350 customers across the globe
Our customer base mainly comprises mid-sized companies.
On the market since 1989
We have built our firm industry expertise over 25 years.
Certifications
We are a system house and certified IBM Business Partner. While we specialize in the IBM platform, we nevertheless attach great importance to our independence. For this reason, we are an IBM independent software vendor.
Approx. 20 employees
Our team includes development, marketing, sales and system administration employees.