The first talk.
Sometimes the most difficult thing is to find each other. With us it is not so. Write to us in our chat, via the contact form or give us a call. Together we will find out how we can best help you.
Address & Directions
menten GmbH
An der Gohrsmühle 25
51465 Bergisch Gladbach
+49 (0) 2202 23990
[email protected]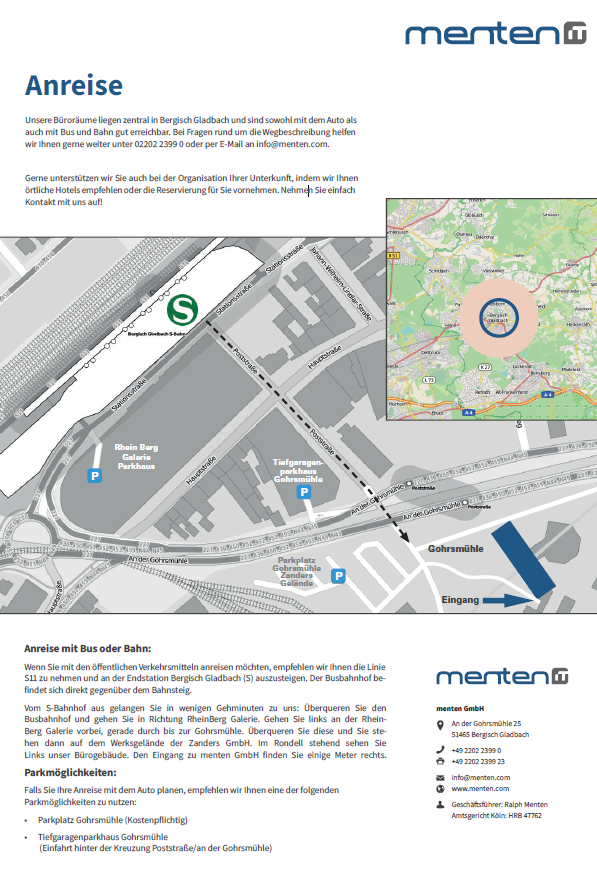 Our office is centrally located in Bergisch Gladbach and are easily accessible by car as well as by bus and train. If you have any questions regarding directions, we will be happy to help you.