IT Infrastructure Consulting & Services from Bergisch Gladbach
The IT infrastructure of a company basically includes all systems that are necessary for the use of software applications: Hardware, software as well as all structural measures. In the development of an IT infrastructure concept, the provision and operation of complete IT networks, menten GmbH supports its customers holistically. By using modern technology, we make sure that your infrastructure runs smoothly and is always state of the art.
IT Infrastructure Consulting
menten provides centralized support for all components of a company's IT landscape from a single source, whether in-house (on-premises solution), in the cloud or in mixed (hybrid) operation. If, for example, your telephone system is not working properly, you don't have to wait on hold for hours at your telephone provider's hotline. One call to us is enough, and we channel your request on your behalf to the appropriate service provider. In this way, we become familiar with all the components of our customers' infrastructure solution and, over time, can also act and optimize independently without additional help from other service providers.
Modernization of the IT infrastructure
Die IT-Infrastruktur eines Unternehmens ist in der Regel mit den Jahren gewachsen – immer neue Komponenten wurden dem bestehenden hinzugefügt und das ganze Konstrukt funktioniert irgendwie. However, if you take a closer look, it is not uncommon for great potential for improvement to open up. We therefore conduct a health check of our customers' IT infrastructure. A snapshot that quickly reveals where modernization should begin.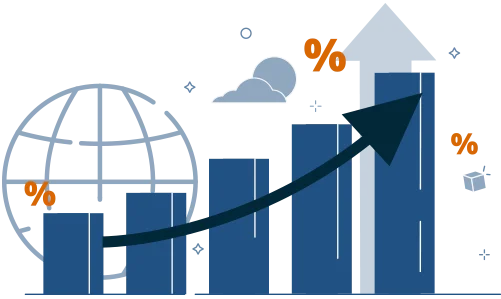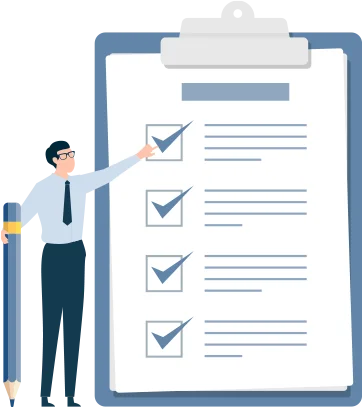 Management & Care
Through regular management and maintenance of the IT landscape, your employees always work with the latest technology. We provide comprehensive access options, regardless of location or end device, and enable you to quickly integrate new employees into your IT network. And all this at transparent monthly costs.
Monitoring for early reaction to problems
As we all know, forewarned is forearmed. That's why we proactively and continuously monitor your IT landscape. Through automated monitoring and regular maintenance based on predefined service level agreements (SLA), we guarantee high availability of the IT infrastructure.
Managed Infrastructure
Today, a company's server infrastructure no longer has to be located exclusively on the company's own premises (on-premise). Rather, it can be moved - in part or in large part - to the private cloud or public cloud. Hybrid operation, i.e., the parallel use of existing internal and externally operated IT solutions, has now proven to be the ideal solution, even for medium-sized companies. Together with our customers, we determine the ideal composition of their infrastructure and then manage it holistically.
Inventory & Documentation of IT systems
What hardware do you have and what programs do you use for your daily work? Are all IT components up to date and do they comply with current security standards? A comprehensive inventory and documentation of the IT environment is the basis for taking targeted measures for maintenance or expansion.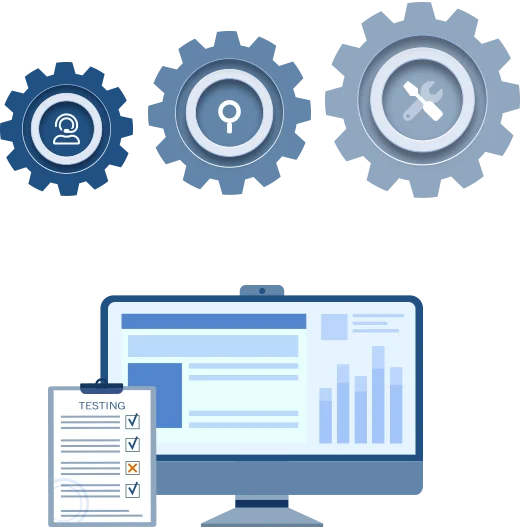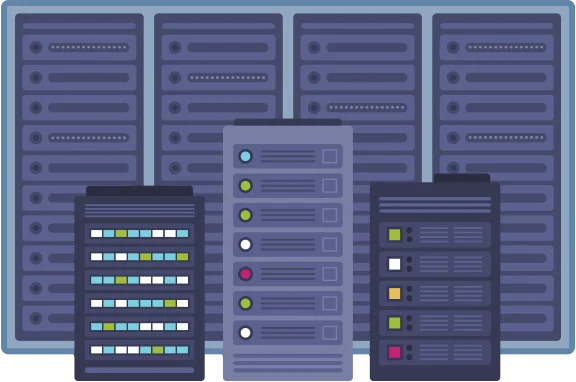 Server installation and network setup
PC/notebook, printer and a router - that's all you need for a simple network. But that's only the beginning of the IT infrastructure setup, based on the company's individual requirements. Experienced IT administrators and IT consultants at menten therefore first determine the requirements. Then they begin with the actual server installation and the construction of the IT network environment.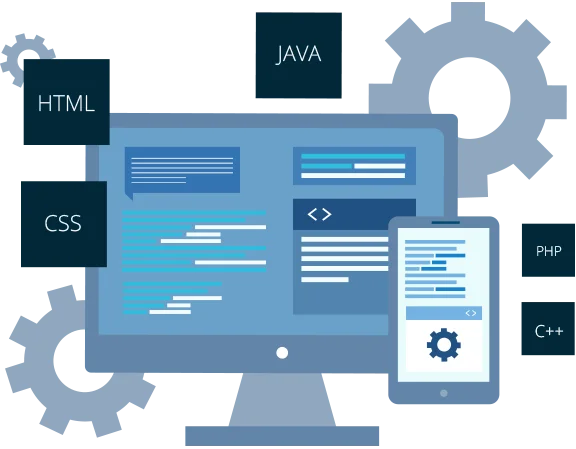 Software & App development (iOS/Android)
IT infrastructure without software is like a highway without cars. That is why menten also develops its own apps (hybrid, iOS, Android) on request. With them, companies can perform individual tasks for which they cannot find an exactly suitable software application on the market.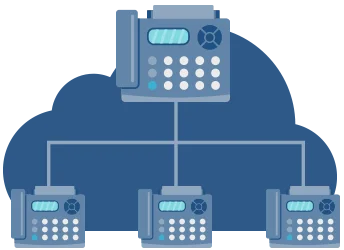 IP telephone systems,
VoIP telephony
Information technology and telecommunications are growing ever closer together. As an IT specialist, menten is therefore the ideal partner when it comes to the topic of VoIP telephone systems and cloud telephony. Our consulting starts with the selection of the appropriate tariff and continues with the handling with the provider and telephone system provider up to technical implementation, maintenance and support.
Infrastructure solutions for all small and medium-sized enterprises
menten's target group is small and medium-sized enterprises. They usually think pragmatically; they have neither the time nor the money for lengthy concepts and strategy sessions, but want to get down to practical work quickly and in a solution-oriented manner. Due to the increasing complexity of today's IT technology, they are usually unable to keep the necessary knowledge in-house. By outsourcing the issue to an external full-service IT provider, you benefit from the highest reliability and security (SLA) of your IT network, at calculable costs.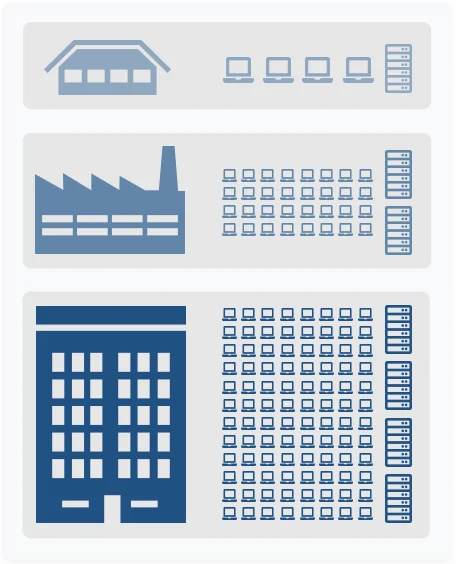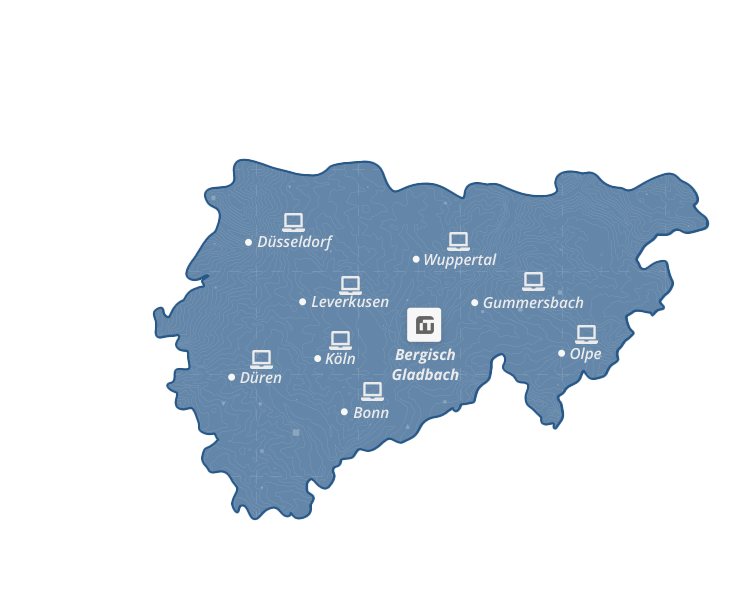 IT infrastructure solutions for the Rhineland region
In many cases, IT infrastructure planning and implementation can now be carried out conveniently by telephone and remote maintenance. However, when it comes to IT infrastructure management in particular, an on-site visit is always necessary because the range of topics is so extremely broad. That's why our IT service and IT infrastructure solutions are aimed in particular at companies in the Rhineland region. The majority of our customers come from Cologne, Düsseldorf, Bonn, Bergisch Gladbach, Leverkusen, Solingen, Remscheid, Düren, Troisdorf, Lüdenscheid, Kerpen, Grevenbroich, Dormagen, Bergheim, Hürth, Langenfeld, Sankt Augustin, Hilden, Pulheim, Gummersbach, Erftstadt, Frechen, Bornheim, Hennef, Brühl, Monheim am Rhein, Siegburg, Niederkassel, Wermelskirchen, Wesseling, Lohmar, Haan, Rösrath, Overath, Olpe, Bedburg, Wipperfürth, Jüchen, Lindlar and Windeck.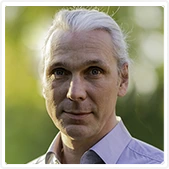 Björn Reimann
Sales Manager, menten GmbH
menten GmbH
An der Gohrsmühle 25
51465 Bergisch Gladbach
Germany
+49 2202 2399 0
[email protected]
Contact us for a non-binding consultation!
Sometimes the most difficult thing is to find each other. With us it is not.
We find out together how we can best help you.