IT Security
from Bergisch Gladbach
Security in information technology is indispensable. However, security does not just happen. It is the result of structured work and clear specifications. We help you minimize IT risks in your company with an IT security concept.
Protect your IT
Whether it's your own four walls or confidential documents in a company - physical things are carefully secured against theft or loss. But what about your data? With all digital assets, without which your company would no longer be able to operate from one day to the next? Of course, information must be protected just as much as data.
The fact that information security is becoming more and more important is due to increasing digitization. Today, IT systems are often decentralized and moved to the cloud, and there is also the increased use of mobile devices, the keyword being "Bring Your Own Device (BYOD)".
Request free consultation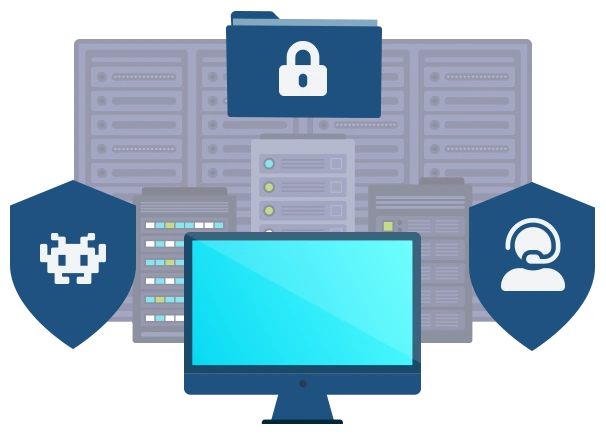 Backup & Data Recovery:
Veeam Backup & Replication
Data can be lost for a variety of reasons. Hardware defects or accidental deletion/overwriting are often responsible for the loss. Catastrophic events such as fire or floods must also be factored into a professional environment. The consequences of lost business data (e.g. invoices & appointments) can cause immense damage in a company. This could lead, among other things, to non-issued certificates by the auditor or high costs for reconstruction (if at all possible).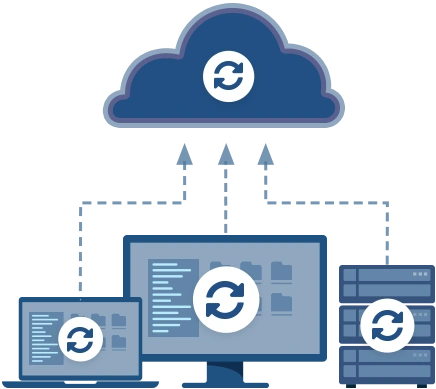 With the development of a disaster recovery concept, we help you plan and implement a suitable backup and recovery strategy for your company. This ensures that you suffer no or as little damage as possible in the event of a possible disaster and that your ability to operate is maintained.
More about Backup & Data Recovery
Data security:
Firewall & Endpoint Protection
Companies often come to the conclusion that the threats to their own IT mainly lurk outside their own company. As a result, IT measures to ensure or improve IT security often focus on protecting the "outer wall" of the company. It has been shown that the causes of successful attacks on the IT infrastructure usually arise from the improper handling of IT within the company. With the help of Firewall and endpoint protection solutions from Sophos, we can help you protect your company from internal and external threats.
More about Firewall & Endpoint Protection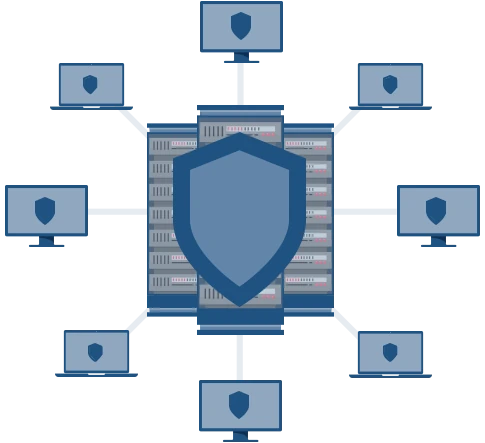 Perimeter security: video surveillance and access control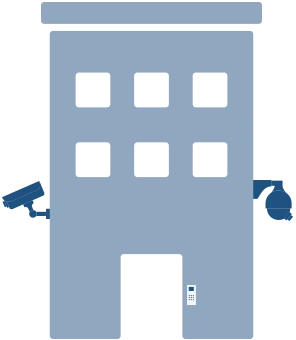 With the help of our perimeter security products, we help you protect your business and property. A professional video system helps you prevent vandalism and burglary or theft through its preventive effect. Our network video solutions are suitable for various application scenarios such as buildings, warehouses and conveyors, parking lots, gas stations, retail stores and many more. Furthermore, in addition to video surveillance solutions from Axis, we also offer suitable access control systems that allow you to gain access using RFID transponders. For example, by using a modern electronic locking system, you can achieve higher security standards by setting up authorizations or evaluating access logs.
More about perimeter security
IT Security
for the Rhineland region
IT security plays a very central role for all company sizes these days. Many services in the field of IT security can now be implemented remotely, but working on site is less prone to errors. For this reason, we offer our customers both remote and personal on-site support. Our IT experts direct our IT service especially to companies from Cologne, Düsseldorf, Bonn, Bergisch Gladbach, Leverkusen, Solingen, Remscheid, Düren, Troisdorf, Lüdenscheid, Kerpen, Grevenbroich, Dormagen, Bergheim, Hürth, Langenfeld, Sankt Augustin, Hilden, Pulheim, Gummersbach, Erftstadt, Frechen, Bornheim, Hennef, Brühl, Monheim am Rhein, Siegburg, Niederkassel, Wermelskirchen, Wesseling, Lohmar, Haan, Rösrath, Overath, Olpe, Bedburg, Wipperfürth, Jüchen, Lindlar and Windeck. A large proportion of our customers also come from this region.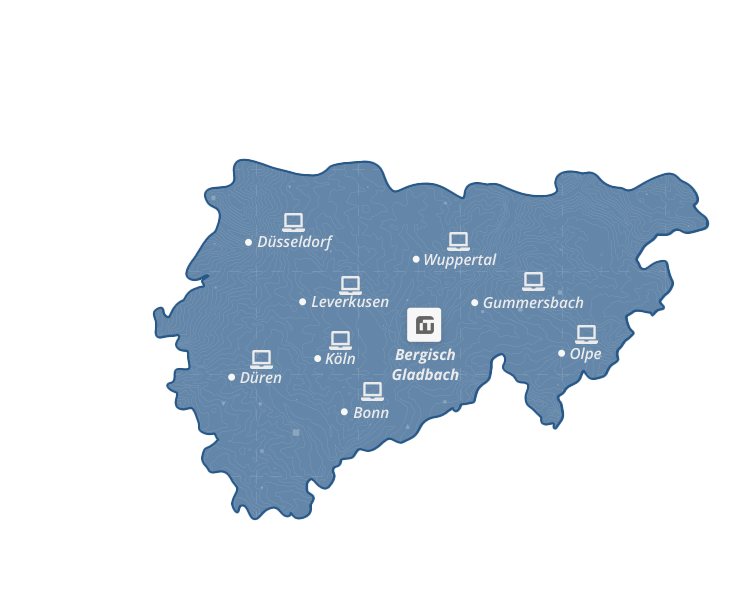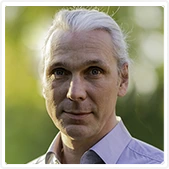 Björn Reimann
Sales Manager, menten GmbH
menten GmbH
An der Gohrsmühle 25
51465 Bergisch Gladbach
Germany
+49 2202 2399 0
[email protected]
Contact us for a non-binding consultation!
Sometimes the most difficult thing is to find each other. With us it is not.
We find out together how we can best help you.