Professional IT support for the Rhineland region
IT solutions permeate the entire working life and help to complete daily tasks faster and more efficiently. In the process, smaller or larger problems occur from time to time: The printer doesn't print, the headset gives up the ghost or the entire IT infrastructure breaks down.
As an IT service provider, menten GmbH helps to resolve such problems with professional IT support. Remotely or on-site from our location in Bergisch-Gladbach. In this way, we ensure that IT contributes to the accomplishment of your daily work and is not an obstacle.
Why menten?
As a holistic IT system house, menten GmbH supports its customers in all areas that have more or less something to do with IT, from script programming to maintenance of the telephone system. The goal: IT should support you in your daily business and do its work smoothly in the background. As an external IT service provider, menten ensures that it does so. Because prevention is better than cure, we offer our customers proactive maintenance and monitoring of their IT systems and services.
Automated monitoring instead of manual ad-hoc maintenance procedures! Based on predefined Service Level Agreements (SLA), we guarantee the availability of your IT infrastructure. Dashboard and reports provide an overview of the respective status quo - even for non-IT managers!
For small and medium-sized companies, it is generally not worthwhile to maintain their own in-house IT support staff. Even large companies often consult external IT service providers when it comes to complicated technical issues. IT outsourcing is therefore the rule for companies of all sizes today, because not every company is also an IT company. Information technology today is far too complex and has become so differentiated that it is almost impossible to provide all the necessary knowledge about it even within the company.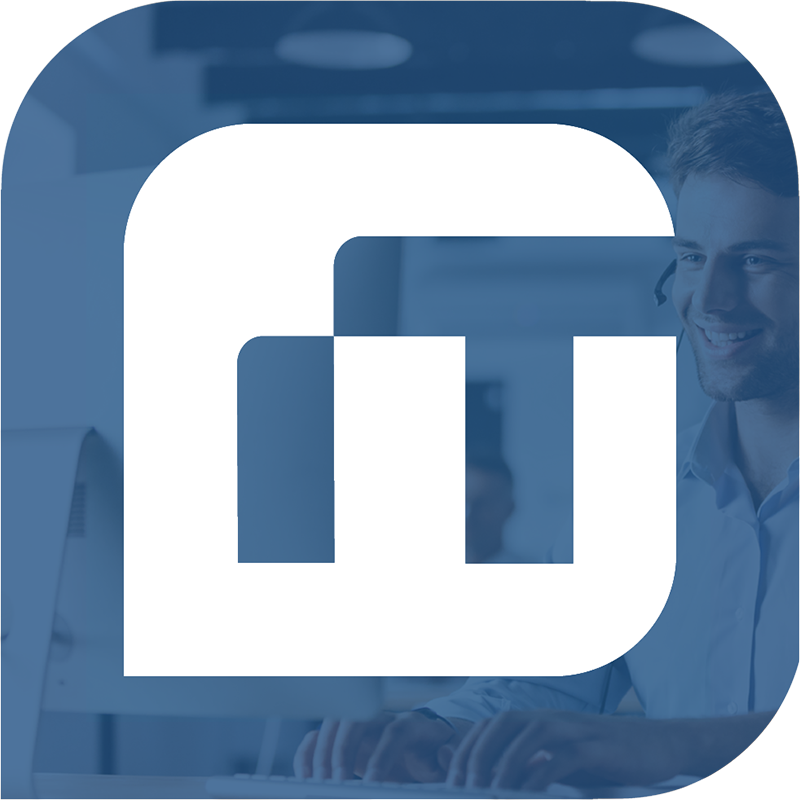 Reliable & durable IT solutions
IT helpdesk/service desk on site or via remote maintenance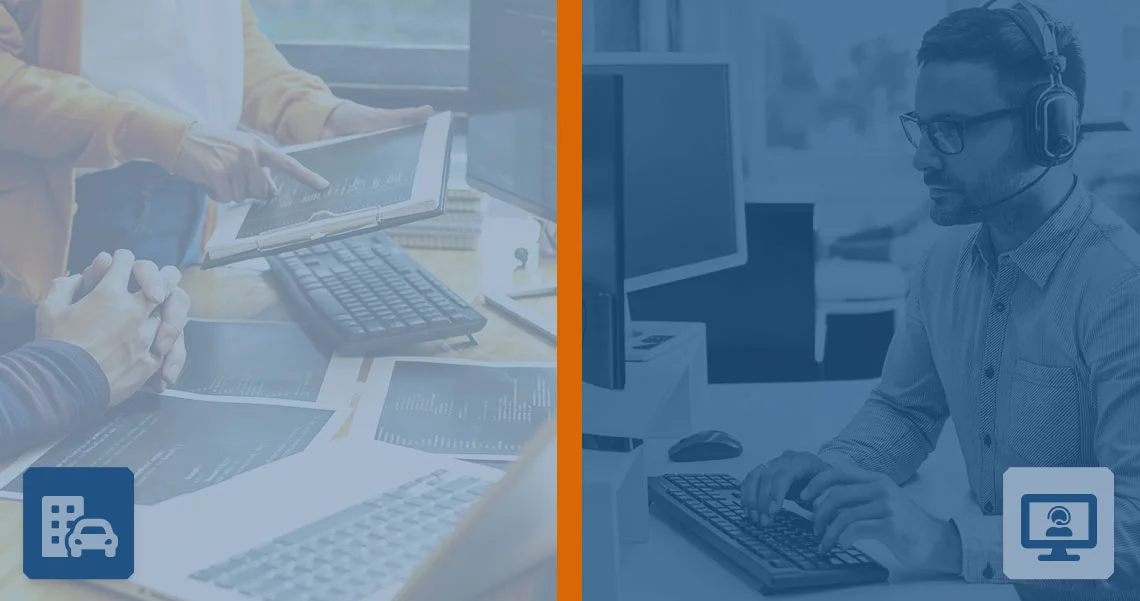 As diverse as the IT solutions in a company are, as different can be the problems that arise. One time it is simple questions about Microsoft Office (Excel, Outlook, Powerpoint, Word) and the other time templates or complicated formulas have to be created. Printers, scanners, faxes, copiers and other peripherals refuse to work or network problems occur. In addition, in times of Corona, companies must ensure that their employees in the home office also have a fully functional workstation.
In all these questions, menten supports its customers as an external IT department. Either directly on site or remotely, because many things can already be clarified over the phone or via remote access (TeamViewer). Companies thus have access to a professional IT service provider with help desk and service desk without having to maintain the necessary know-how themselves.
Learn more about IT help desk
Support of IT systems and application software
In addition to answering ad hoc questions, menten also provides comprehensive support for its customers' IT solutions. This often involves clarifying complicated issues with the application software (ERP, DMS, CRM). Here we help with the analysis of causes, errors as well as addressing the manufacturer support through our first level support. So you can ask any IT questions without detours directly about menten.
Learn more about IT system support.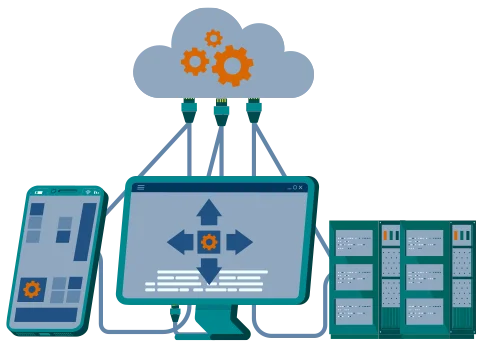 IT support for small businesses, medium & large enterprises.
menten IT Services offers high-quality IT support for small businesses, medium-sized & large companies. We act at eye level with our customers, you will not hear nerdy technical jargon from us. Many of the problems that are really annoying in the office can be solved quite easily by professional IT service. So you are quickly back to work.
In small or medium-sized companies, no one has the time and leisure to spend a lot of time on technical jargon - the technology has to work for the business to run. That's why our specialists help with everything that is technical in the broadest sense, but without any fancy gobbledygook. It goes without saying that we have a direct line to permanent employees with the appropriate certification for their area of expertise. With menten, your inquiry doesn't end up with a call center agent you speak to once and then never again.
In our IT Helpdesk we work with a ticket system, through which we coordinate incoming requests. The ticket system ensures reliable processing of all requests from your company. At the same time, it informs customers about the current processing status and thus ensures transparency in service.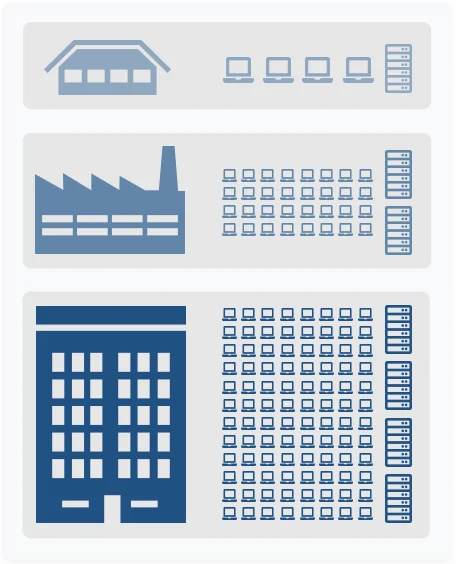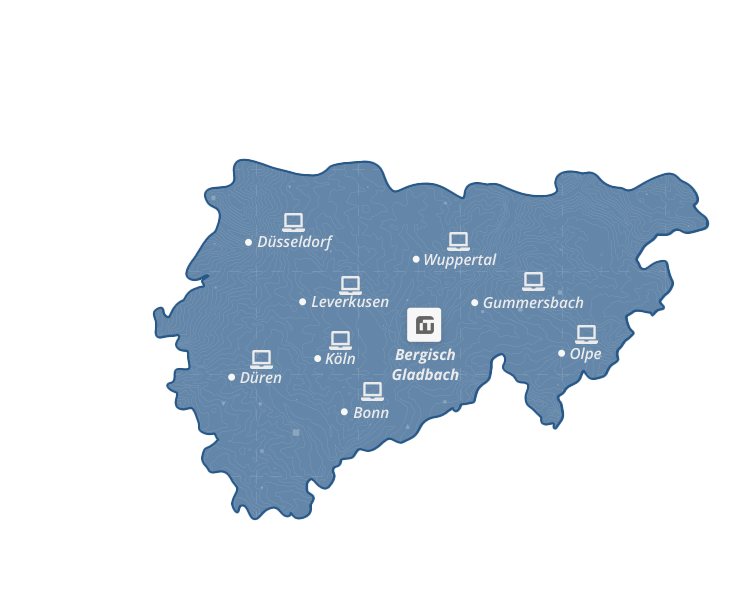 IT support for the Rhineland region
In many cases, IT support can now be provided conveniently by telephone and remote maintenance. Sometimes, however, an on-site visit is advisable so that customer and service provider can get to know each other personally. That's why our IT service is aimed in particular at companies in Cologne, Düsseldorf, Bonn, Bergisch Gladbach, Leverkusen, Solingen, Remscheid, Düren, Troisdorf, Lüdenscheid, Kerpen, Grevenbroich, Dormagen, Bergheim, Hürth, Langenfeld, Sankt Augustin, Hilden, Pulheim, Gummersbach, Erftstadt, Frechen, Bornheim, Hennef, Brühl, Monheim am Rhein, Siegburg, Niederkassel, Wermelskirchen, Wesseling, Lohmar, Haan, Rösrath, Overath, Olpe, Bedburg, Wipperfürth, Jüchen, Lindlar and Windeck. A large proportion of our customers also come from this region.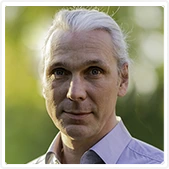 Björn Reimann
Sales Manager, menten GmbH
menten GmbH
An der Gohrsmühle 25
51465 Bergisch Gladbach
Germany
+49 2202 2399 0
[email protected]
Contact us for a non-binding consultation!
Sometimes the most difficult thing is to find each other. With us it is not.
We find out together how we can best help you.