Our backup solutions for companies from Bergisch Gladbach and surroundings
A backup, it should be clear to everyone by now, is the minimum for ensuring a company's ability to operate. However, the reason for having to fall back on the data of a backup is not always a disaster. The most common reason for the unwanted data loss still leads the accidental deletion. And besides deleting data, the reason of data loss is often overwriting a file by mistake.
Only in second place is a hacker attack or the infection of the PC or network with malware. However, these attacks are increasing with digitalization and should be taken seriously.
With the backup and recovery solutions (BaaS & DRaas) of the company Veeam we guarantee you the complete recoverability of your IT. Even if the local IT (hardware on site) is lost, e.g. in the event of a fire or flood, we can provide your IT infrastructure for you using replication in the data center. So even in the worst case of your disaster recovery scenario, you are quickly back online.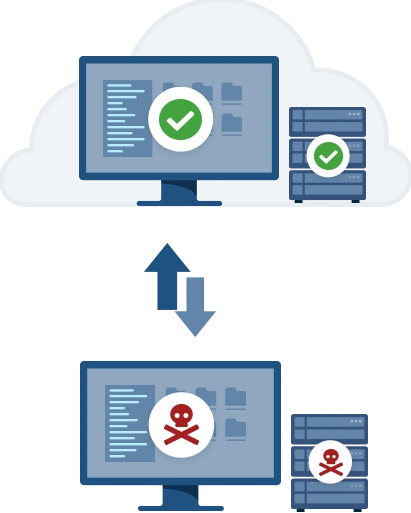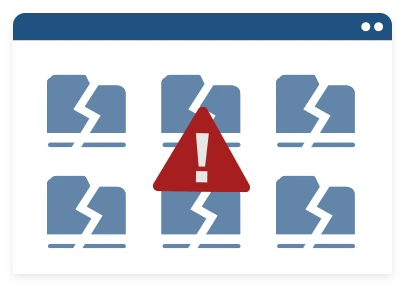 Reasons for data loss
To understand the importance of regular and especially automated backup without human intervention, it is useful to get an overview of the possible causes of data loss.
.
The most common reasons are listed below:
Accidental deletion/overwriting
Hacker attack (viruses, ransomware, exploitation of security vulnerabilities in products)
Mechanical damage (hard disks, fans, Raid controller, etc.)
Power failure (even with UPS after certain time, if automatic shutdown fails).
Theft, loss or vandalism
Damage due to force majeure (water, fire, etc.)
Internalize the importance of a backup & recovery concept.
Imagine,
your IT infrastructure fails in part or in whole.
What is your plan - is there a plan?
Which IT components do you need to manage your day-to-day work? What still works in your company and what is down? Do you still receive e-mails or calls from your customers? Can you still make appointments and write invoices? Do you still have access to the most important company data, e.g. customer orders?
In order to be able to proceed quickly and efficiently in the event of a disaster, a disaster recovery concept is therefore created in advance. This identifies the critical components of your IT and documents which steps are to be carried out in which order in the event of a loss.
This ensures that you can resume business operations as quickly as possible.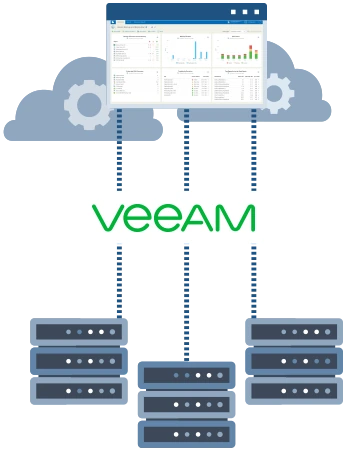 Cost-effective cloud backup solution: Veeam Cloud Backup
As a Veeam service provider, we offer our customers the option of performing off-site backups in an ISO 27001 certified data center in NRW.
Thus, as described in a 3-2-1 backup strategy, care is taken to ensure that at least one copy of your backup is kept off-site.
Regular synchronization of the backup with our data center ensures that your data is always up to date.
For example, you back up changes every two hours with our backup cloud. This ensures the greatest possible protection even for a small environment.
Good to know: A backup to our cloud takes about 20 minutes for 1.5 TB with a standard 100/Mbit Telekom line.
Backup and data recovery for the Rhineland region
The protection of your data against loss or damage is close to our heart. So that you are not alone in the event of a disaster, we support you personally and on site in Cologne, Düsseldorf, Bonn, Bergisch Gladbach, Leverkusen, Solingen, Remscheid, Düren, Troisdorf, Lüdenscheid, Kerpen, Grevenbroich, Dormagen, Bergheim, Hürth, Langenfeld, Sankt Augustin, Hilden, Pulheim, Gummersbach, Erftstadt, Frechen, Bornheim, Hennef, Brühl, Monheim am Rhein, Siegburg, Niederkassel, Wermelskirchen, Wesseling, Lohmar, Haan, Rösrath, Overath, Olpe, Bedburg, Wipperfürth, Jüchen, Lindlar and Windeck.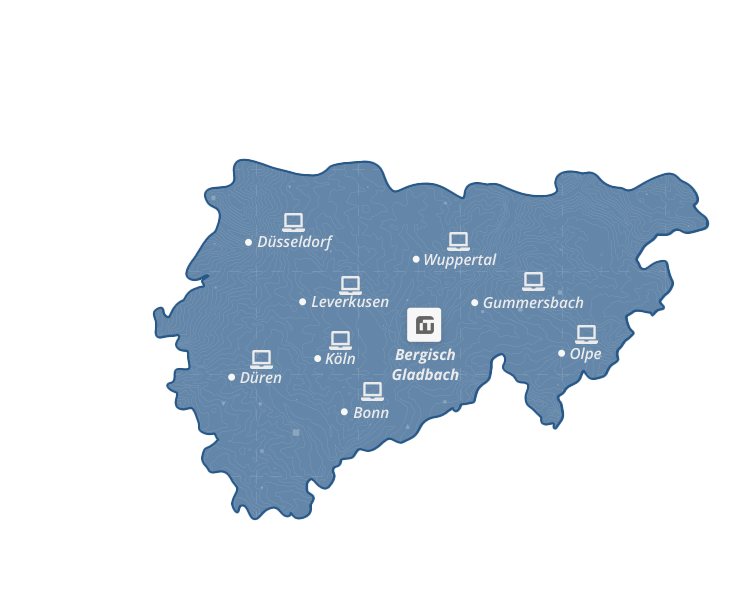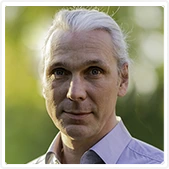 Björn Reimann
Sales Manager, menten GmbH
menten GmbH
An der Gohrsmühle 25
51465 Bergisch Gladbach
Germany
+49 2202 2399 0
[email protected]
Contact us for a non-binding consultation!
Sometimes the most difficult thing is to find each other. With us it is not.
We find out together how we can best help you.